Monrovia, February 23, 2023 – Corruption takes many forms. Increasing citizens' awareness and reportage about the act and other forms of corruption through an innovative approach has been at the core of outreach activities of CENTAL in Nimba County. CENTAL in partnership with the Liberia Anti-Corruption Commission (LACC), Integrity Watch Liberia and the Accountability Lab Liberia with support from the Swedish International Development Cooperation Agency (SIDA) through the United Nations Development Program (UNDP), is conducting awareness around a corruption reporting innovation in Bong, Nimba, Grand Bassa, Bomi, Gbarpolu, and Montserrado counties.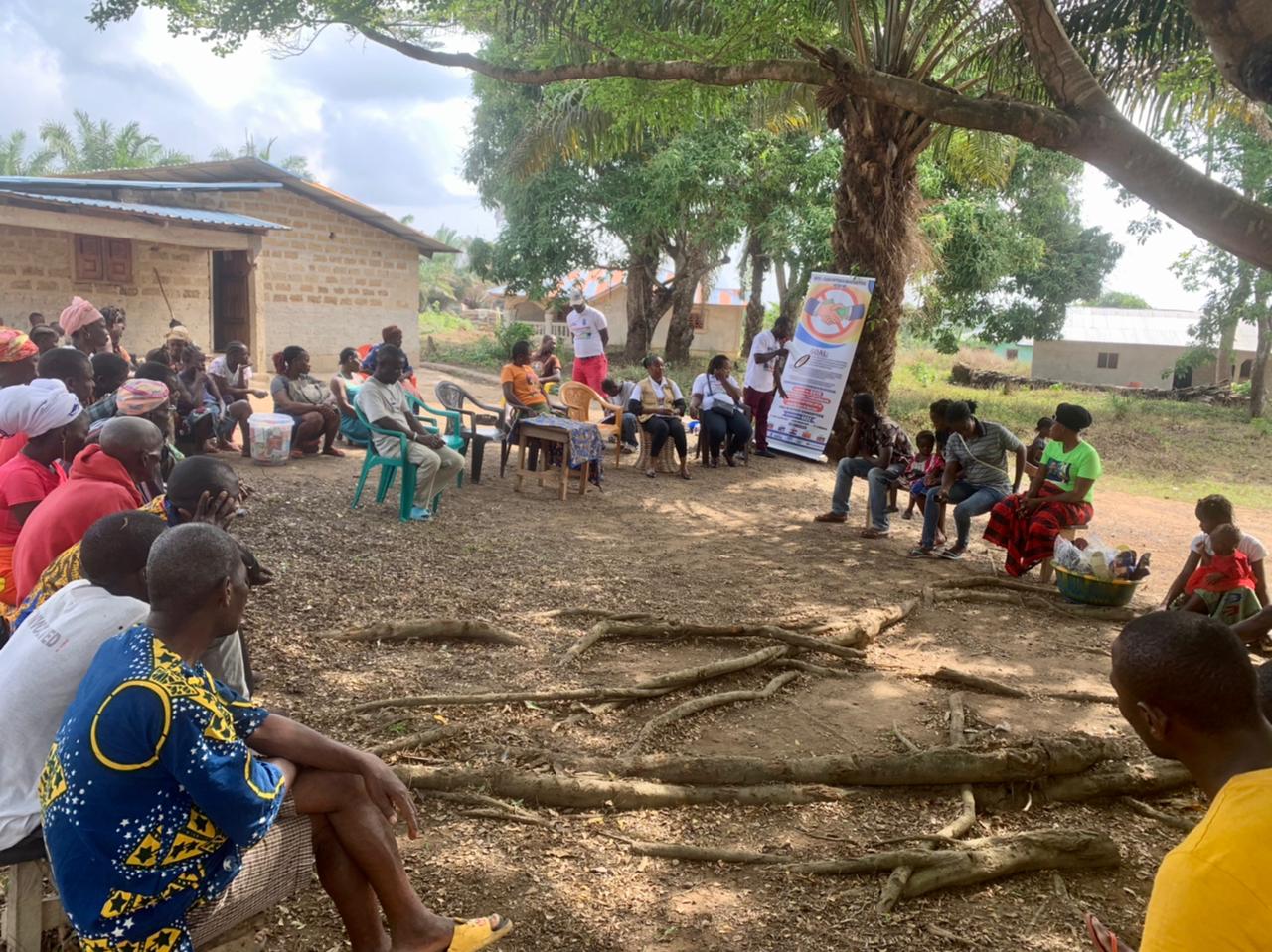 The effort places whistleblowers in direct and secure contact with the LACC through the TALKAY platform. Those using the mobile app and website to file complaints would be able to send reports and attach multiple files (video, audio, document etc.) with an option to remain anonymous or not. Once sent, an automatic generated reference number that can be used to follow up on the report. All reports submitted using either the web app, mobile app or SMS go to large screens dashboards at the Liberia Anti-Corruption Commission (LACC) in real-time. The LACC then investigates the report and takes appropriate action. Once actions are taken, the system updates based on the action taken and those filling reports can track the status of their report using their unique ID numbers issued when they submitted their reports.
"We the disabled people in Nimba County have been longing for our voice to report corruption because we have been afraid of what might happen to us after we have reported", said Nenlay G. Doe, Chair for the Nimba Disabled Community. "But with the assurance of guaranteed protection and confidentiality", she continued "we will now begin to report acts of corruption as we see it without fear. We are happy that we now have a platform to report about things that affect us as a people-all thanks to CENTAL and her partners for this initiative", said Madam Doe.
Several marketers who converged at the Liberia Marketing Association office in Sanniquellie City, first expressed their individual opinions about corruption and then quizzed the outreach team on benefits of the innovative approach. "Although, we are all happy that we now have a platform to report corruption, we must only report only what we hear and see but not lies", Winifred Guah, head of the Liberia Marketing Association Nimba Chapter, cautioned her fellow marketers.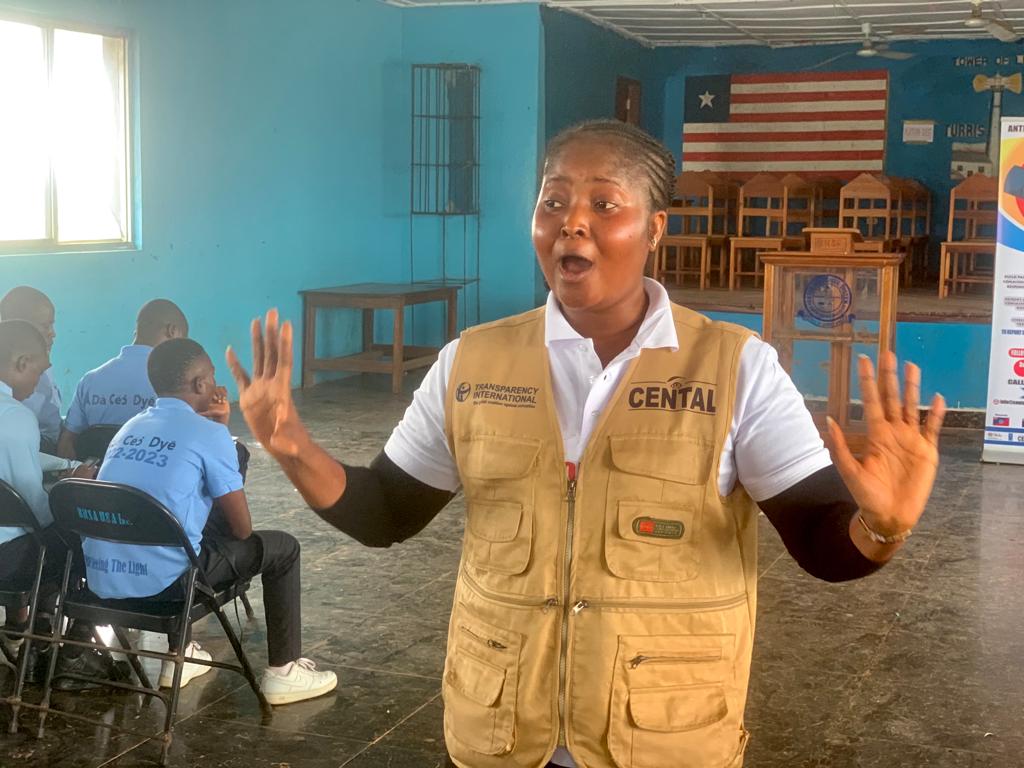 Jerryline Wonde, CENTAL's Coordinator for Integrity Clubs, espoused the need to elect leaders who would make policies that ensure equal access to basic social services for everyone including people with disabilities. But this, she said can only be achieved when everyone joins together to fight corruption.